DIY J. Crew Inspired Mint Necklace Tutorial
Do you fancy big beaded necklaces? Then you are in for a treat today!  Here is a tutorial for you to follow: A DIY J.Crew Inspired Mint Necklace! So let us get started!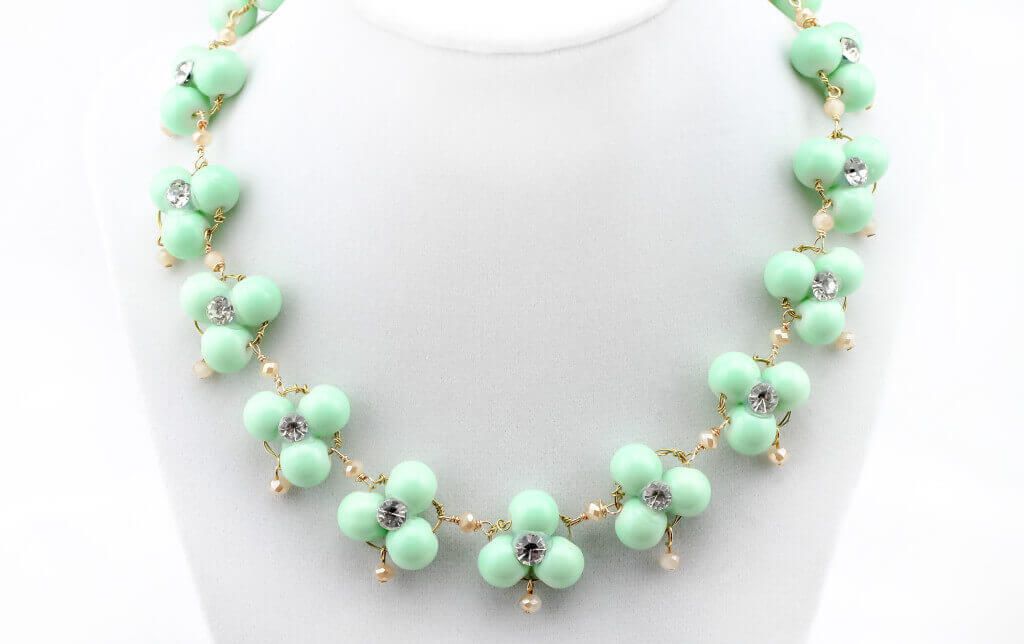 To make this necklace you will need:
10 mm round beads in any color
Smaller sparkly beads
Rhinestones
26 ga wire
Headpins
E6000 or other jewelry glue
Necklace clasp
Round nose pliers, chain nose pliers, and wire cutters
Begin by stringing 3 round beads on a piece of wire, about 4" or so. Thread the wire so that both ends come out of one bead, forming a triangle of beads. Pull the wire tight and wrap the ends.

Make more of the bead triangles. For my necklace, I used 15, but it can vary depending on how long  you want it to be and how large your beads are. Once you make enough, place a drop of glue in the center of each triangle and press a rhinestone into it. Allow to dry.

While the glue is drying, make the same number of bead dangles. Using a headpin, add one of your smaller sparkly beads and create a loop. Attach the loop to the bottom of a bead triangle (where you didn't wrap the excess wire.) Attach all bead dangles to bead triangles.

Cut a piece of wire about 5". Wrap a loop through one side of a bead triangle. Thread on a sparkly bead. Thread the wire through another bead triangle and close with a wrapped loop.
Repeat step 4 until all the bead triangles are linked together. On the last triangles, connect a clasp and chain for the clasp to hook.
Done!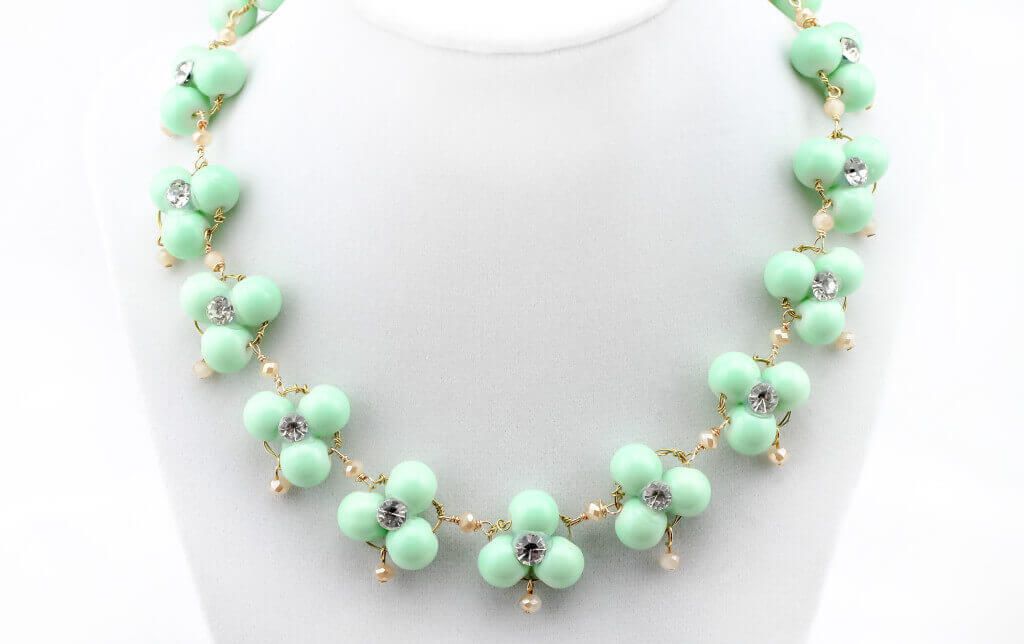 This tutorial is by one of our contributors from our monthly magazine – Jamie B. Hannigan.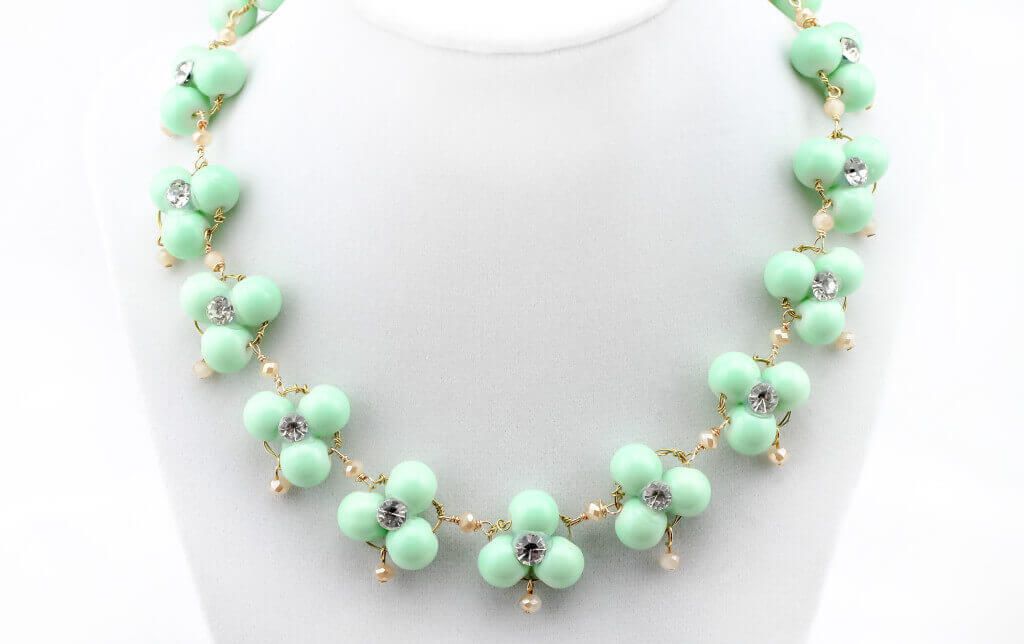 Here's a little more about her:
Perhaps I'm just easily fascinated, but I often see magic and wonder in things other might consider mundane. I'm a very imaginative person, and as a child I often created fictional narratives to go along with places or objects. Read more…
Subscribe to HJC to stay updated with jewelry making news! Click here!
Follow Jane Chew @ Google +
Instant Access to Over 400 Jewelry Tutorials
UNLIMTED ACCESS TO PAST AND CURRENT ISSUES IN WEB-BASED FORMAT
ACCESS TO OVER 400 JEWELRY TUTORIALS
We are running a
7-day free trial campaign.
This would mean that you will get to access all our 400 tutorials from 40+ magazine issues instantly upon sign-up!