Hello my lovelies! Don't you just love personalized charms? You can put in that personal touch that you can't get from buying from stores! So what to do if you want to have that personalized touch? DIY of course! Want a necklace for your mum or sister? Put a picture in a pendant or a drop and seal it with either resin or just glue it in! Drops are where you can put in anything and either glue them or fill it with resin. These jewelry making findings may be overlooked because there are times where we do not know what to do with them!
These jewelry making findings are very useful because you can glue leftover beads or broken beads and keep them in place by filling it up with mod podge or resin and they will be eternalized in that drop!
Drops, like any other jewelry making pieces, come not only in one color or finishing. You can get them in different finishings such as gunmetal, copper or silver!
There are also drops which have decorated background in which you do not need to crack your head trying to figure out what design you want! All you have to do is to add a little color and fill it up to give it that 3D look and feel (if you want it that way)!
Other than having backgrounds, they also have drops of different shapes!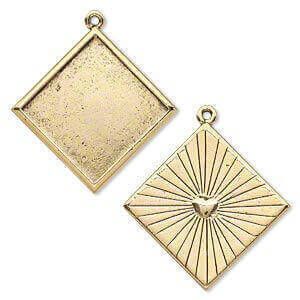 And also different places where you can string them! You can have the hole at the top, or the hole at the side, in this case you can make a whole bracelet made entirely from drops!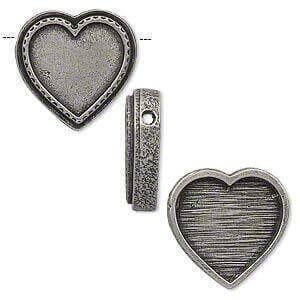 You can experiment and see what you like and what works for you when it comes to jewelry making. There is no wrong design, just ones that don't work out! But practice makes perfect, so keep going on!