Emerald Gemstones for Jewelry Making
Emeralds are gemstones, and gemstones really fascinates me. The green in it is just so radiant! The shine in the stones really gives out that magical glow. I grew up with the story of Emerald City in the Wizard of Oz. I was imagining such great buildings and sights of emeralds! Just imagine, everywhere you look, emeralds surrounds you, with the green glow of the stone everywhere you turn.
The birthstone for the month of May is also Emerald! So for May babies, you all are so fortunate to have emerald as your birthstone!
There are also sayings that emeralds carries the rich color of Spring which is the color green, and it is also considered to be a symbol of rebirth and love! Who knew right? And green is usually said to be the color of envy! These stones are one if the rare gemstones of the earth. And the human eye just cannot grow tired of this color!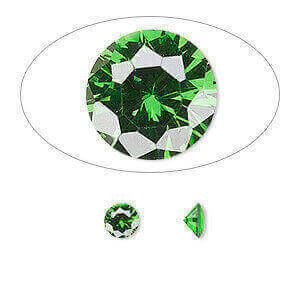 It is also said that Venus, who is known as the goddess of beauty and love dons the color of green. Harmony, love towards nature are also the associated to the color green.
This gemstone is very delicate, because apparently when you treat the gemstone with materials which reacts with it, it will end up giving the stone a matted look.
There are many designs which you can use this gemstone with. For example, readymade emerald earring and rings are just amazing and stunning! These examples below really draw out the green luster of the stone!
Or you could just hang a pendant around your neck and let it shine!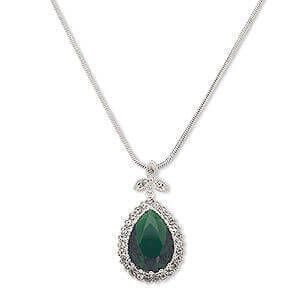 Or around your wrist!
And emerald rhinestones and beads are always around for your use in your jewelry making designs and here are some just for you!
I hope that you have fun with these stones as much as I have when I was doing research on these beauties!
Subscribe to HJC to stay updated with jewelry making news! Click here!
Follow Jane Chew @ Google +
Instant Access to Over 400 Jewelry Tutorials
UNLIMTED ACCESS TO PAST AND CURRENT ISSUES IN WEB-BASED FORMAT
ACCESS TO OVER 400 JEWELRY TUTORIALS
We are running a
7-day free trial campaign.
This would mean that you will get to access all our 400 tutorials from 40+ magazine issues instantly upon sign-up!