DIY: How to do Netting Stitch Tutorials
We've talked about netting stitches on some of the articles before. We've featured a video tutorial by Jewelry Supply on how to do basic netting stitch. It's a really good video video tutorial that you can watch HERE.We also created diagrams for Horizontal Netting Stitch and Vertical Netting Stitch, hoping that this help, to clearly understand how the stitch works for netting technique. Now, you know the technique. What we now need are inspirations! And like what I always say, practice makes perfect and beadweaving is a continuous learning experience so here are some netting tutorials to give you ideas on what possible designs you can create with netting stitch.

Netting Stitch is popular for making necklaces

Beading4perfectionist Swarovski 6mm pearl and 4mm bicone necklace beading tutorial

Free pattern for beaded necklace Diane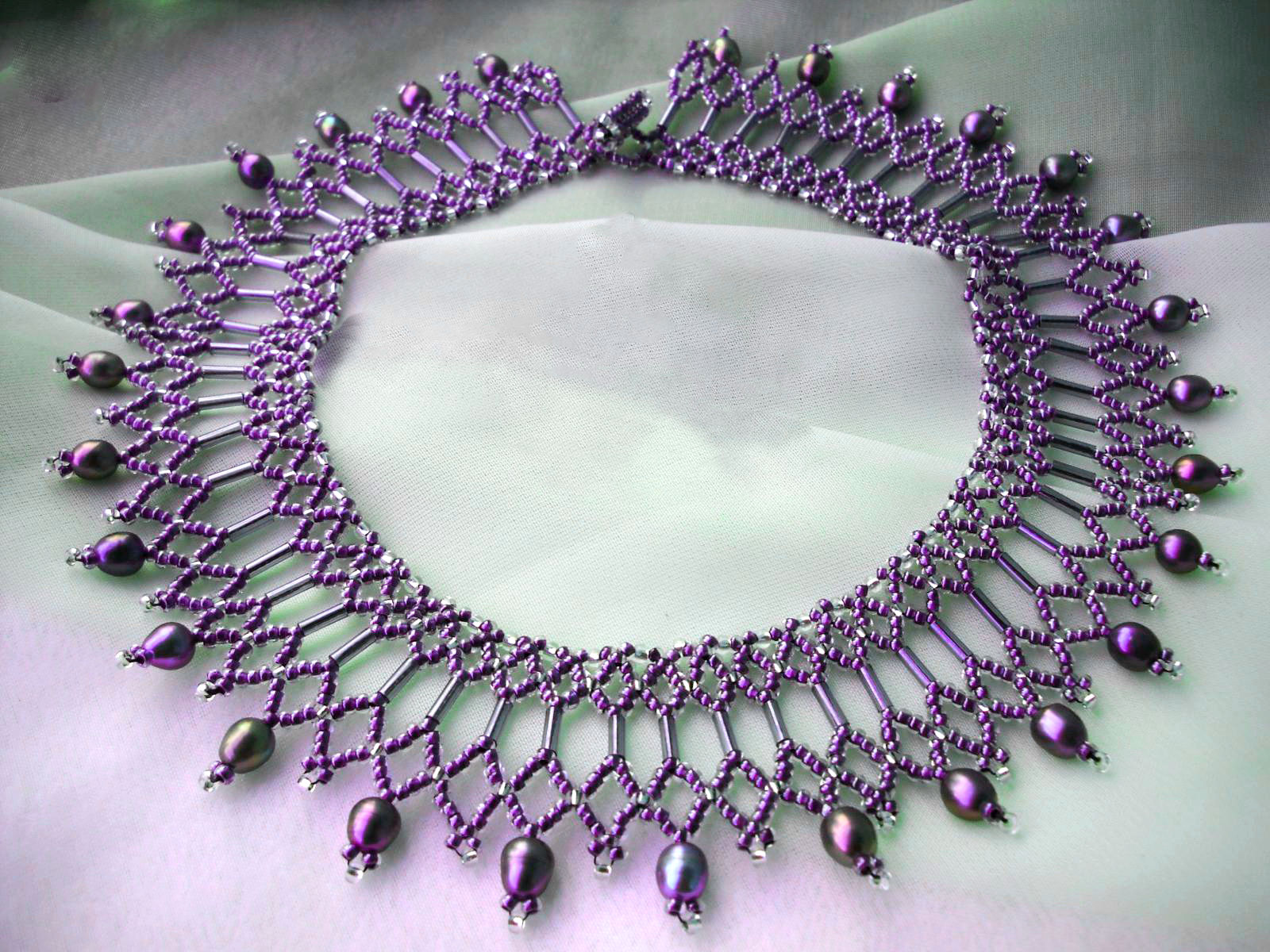 Make cuff bracelets as well!
Something fantastic from Beads Fusion! Learn how to embellish a plain netting stitch HERE and add sparkle to your netting cuff bracelets

I hope you like these featured tutorials. Explore more netting stitch patterns with this schemes from Yolanda EnrHedando's blog.

Happy beading!

Subscribe to HJC to stay updated with jewelry making news! Click here!  
Click and view our membership packages:
Our latest issue from DIY Beading Club: