Free Jewelry Patterns with Twin Beads
Twin beads! These are cute oval shaped seed beads with 2 holes!

Preciosa produced these seed beads that's great for beading projects because it allows you to weave into 2 holes giving you freedom to link twin beads and create beadwork, not the conventional way. You can create wonderful beadwork with Twin Beads!by Preciosa


There might still be some club members, fans and friends confused and wondering how to use twin beads. Well, I've got some tutorials for you, beading designs you can do with twin beads. I'm sure you'll love them all 🙂
Blue Star with twin beads bracelet by Viktoria Rumiantzeva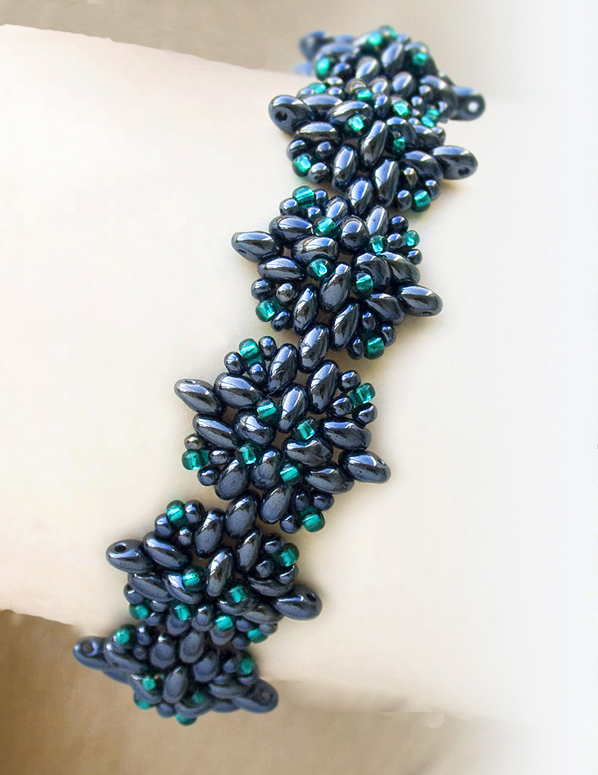 Skinny Twin Cube Band by Deborah Roberti


Beaded Heart Pendant for Valentine's Day with Twin beads by Honey Beads


Happy now? Do you like them? I know it's hard and time consuming finding free tutorials on the net but I'll do that for you LOL Ciao for now!


Subscribe to HJC to stay updated with jewelry making news! Click here!  
Click and view our membership packages:
Our latest issue from DIY Beading Club:

Instant Access to Over 400 Jewelry Tutorials
UNLIMTED ACCESS TO PAST AND CURRENT ISSUES IN WEB-BASED FORMAT
ACCESS TO OVER 400 JEWELRY TUTORIALS
We are running a
7-day free trial campaign.
This would mean that you will get to access all our 400 tutorials from 40+ magazine issues instantly upon sign-up!